06jun17:0020:00International Board Mandate WorkshopSave the date
Event Details

AGENDA
17:00 Check-in

17:15 Welcome Veerle Van Puyenbroeck Chief Operational Officier as SAP BeLux
17:15 Welcome Trees Paelinck Manager Women on Board

17:30 Board Insights across Borders Tine Snels, Member of the Board of Directors bij SIG Combibloc. Professional Coach for career women at L-Advance.
18:45 Interactive tour in the SAP Experience Center
Topic of the tour: ESG Reporting: Enabling the board to steer towards sustainable decisions by connecting environmental, social, and financial values.

By Goedele Derveaux (20') – Head of Demand Management BeLux and SAP Experience Center Brussels
ESG performance is now as critical to an organization's success as profitability and financial performance.
ESG management has become a catalyst for companies to minimize their carbon footprints, reduce waste, and create fair, safe, and just working environments for employees. Many companies are responding to rapidly increasing regulation in this area and have set ambitious ESG targets
SAP solutions for sustainability and ESG reporting empower businesses to act with sustainability transparency along the value chain. Its Sustainability Control Tower opens powerful new opportunities for holistic ESG management helping boards to execute on their ESG integration and transparency journey, measuring sustainability progress holistically and connected to a company's financial reporting.
Organizer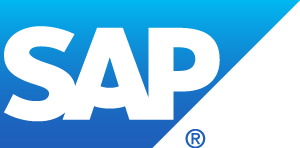 SAP Brussels Avenue des Olympiades 2, 1140 Evere