11oct17:0018:30Sustainable Corporate Governance: From sustainable reward to long-term value creationFrom sustainable reward to long-term value creation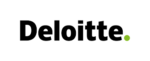 Event Details
In a series of 4 planned webinars under the title: The Purpose-led Organization, New Times are Coming we welcome you to join the final session: Sustainable Corporate Governance: From sustainable reward to long-term value creation
AGENDA
17:00 Introduction
17:05 he EC's upcoming initiatives on sustainable corporate governance: what can be expected? – Marie-Elisabeth Bellefroid, Senior Purpose & GovernanceManager, Deloitte Belgium

The European Green Deal sets out that "sustainability should be further embedded into the corporate governance framework". As a follow-up a large consultation on sustainable corporate governance was launched late last year discussing amongst others, directors duties and sustainable reward. Today we are waiting for a number of the initiatives to be launched. What can the Boardroom expect?
17:25 From sustainable reward to long-term value creation. – Sofie Van Breedam, Partner Reward at Deloitte
The world is awakening to the significant environmental and social issues that it faces, and there is growing pressure on governments, businesses and individuals to drive meaningful change.
Companies with an integrated ESG strategy will be at a competitive advantage in attracting investors, consumers and talent. Reward and executive pay can play a part in focusing the attention of the board, driving ESG ambitions and delivering a 'tone from the top'.
17:45 From an ESG risk mitigator to a SDG contributor as an investor and owner. – Giulia Van Waeyenberge, Member Executive Committee Sofina and Board member listed companies
The investment world is entering a new age of maturity on ESG level with a shift from compliance to sustainable value creation. Sofina's ESG framework and approach embeds some of the best practices on the market with a holistic approach and built by our investment team. We have ESG systematically included in our investment decisions and play a role to bring ESG on the agenda of the board of our portfolio companies.
18:05 Q&A – Claire Van Bergen, Deloitte, Chief Ethics Officer

18:20 Conclusion
Time

(Monday) 17:00 - 18:30
Location

Women on Board Webinar
Organizer